Here's how to decide which social channel will be best suited for your business.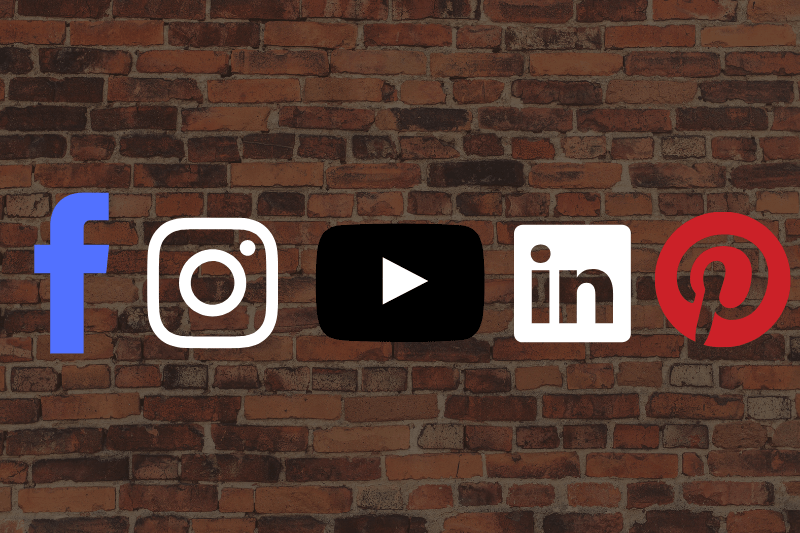 Before you can choose your social media channel you need to identify the following:
1. Is Your business a B2B or B2C company?
Does your company sell products or services from business to business (B2B) or business to customer (B2C)? For B2C it's important to remember that unless your product is an impulse buy, then the likelihood of followers scrolling to the next post in their social media feed is very high and you shouldn't expect sales. However, from a marketing and advertising point of view, people on social media are at the very top of the sales funnel and therefore these platforms are less of a shopping cart and should rather be used as a tool to make your audiences aware of your business, product and to engage with your brand.
B2B's are similar as they also use these social media platforms but instead to capture the attention of other businesses rather than just customers. They do this by sharing content to generate interest around their brand, product and/or services.

2. Who Is Your Target Market and Audience?
To avoid wasting your money on the wrong audience, we'd suggest brainstorming on a piece of paper and writing down the answers to the following questions:
Who are they – think gender, age, location, position at work, family, type of technology
What challenges, frustrations, pain-points does your ideal audience experience (in relation to the solutions that your product or service offers)
When looking for solutions to their problems, where do they spend their time online? What channels are they on?
Write down as much information that you can about your target market and audience in relation to your offering. Once you have a general understanding of who your target market and the audience is then it becomes a lot easier to market your business once you know when and where they are hanging out, what they like and don't like, what they will respond to etc. When you know your audience, you'll find more meaningful ways to communicate and engage with them.

3. What Is Your Overall Social Media Goal?
Keep in mind that social media is a very visual platform, which means that people go there to engage with friends, family and colleagues. Their intent of using social media is not to buy things. Businesses with a long sales cycle will find it difficult to make sales straight from the platform.

When you open a new social media account, you need to have a specific goal in mind. Don't just open one because you think it's expected from you in order to do well within digital marketing. Make sure you understand the benefits of each platform and how you will use the platform to help you achieve your desired outcomes.
If you're going to use it for customer service, then platforms that have a strong messaging interface and high consumer interaction will work best, i.e. Facebook. If you want to show off your new products and promotions then using a platform such as Instagram will work best for you, depending of course that this is where your audience is hanging out.

4. What Content Do You Want To Post?

When looking at what content to create and post, it's as important to remember what you are posting as well as who you are posting it for. LinkedIn is great for longer posts with links to external sites, whereas Instagram does not allow links on its posts but has a high engagement rate and allows for the best creative visuals.
5. What Ads Do You Want To Place?

Targeting your ideal customer becomes vitally more important when you are putting money behind the ads used to attract them.
Do your homework and look at other successful ad campaigns by other brands. How do they engage with their customers? What kind of ads are they placing out there, what platforms do they use and how can you tailor an ad in the same way so to ensure that you get a decent return on your investment?
To get the most benefit out of it, make sure you use the right social platform for that specific target audience who will actually find it and also find it relevant.

PLATFORMS
YOUTUBE
This platform is currently the biggest social media platform on offer. It's great for explaining, demonstrating, teaching and emphasizes on authenticity by offering viewers a 'face-to-face' experience, rather than an advertising hype. You don't need to be a professional videographer, you just need to have something to say or show to your followers.
This video-sharing platform is where people go to view, upload, rate, share and comment on content and is known for news and entertainment.
FACEBOOK
This platform is best for B2C and in some cases B2B. It is by far the most popular social media website with more than 1.74 billion active monthly users. This platform is great for all businesses, regardless of how small or large and is used to advertise products or events. Its most common demographic is men and women anywhere between the ages of 20-55+.
The top industries that use the platform are: retail, entertainment, marketing, sports, health and wellness, fashion, e-commerce, real estate, auto, news and lastly general information.
We can't emphasise this enough, you NEED a Facebook presence. It doesn't matter if it's not the main platform that you choose to market on, but you need one. This is because Facebook is considered a local SEO signal, meaning search engines look at your business' Facebook profile as an indicator when they spit out local search results. Businesses can choose from a variety of options such as professional pages, paid post promotion, and advertising.
Business pages also have a lot of customization options, and you can highlight information such as your contact information, hours of operation, the products and services you offer, and much more.
Facebook is all about building relationships and growing networks of friends with similar interests. It's a great platform for building a network attached to your product, developing a brand loyalty, and posting fun articles and resources that are linked to your brand. Facebook is more about bringing together a loyal customer base rather than selling.
INSTAGRAM
If you've got a visual product and aim to push your brands awareness, then the answer is Instagram. Its a photo app, where personal and business accounts can upload and share images and is almost entirely mobile as you can't take photos or create new posts on the desktop version.
This social platform is considered golden, especially with the younger Millennials. If capturing your audience and creating high impact images is your objective, then this platform is your business' priority. This platform is best for B2C and its most common demographic is men and women anywhere between the ages of 18-45+, however, those numbers are continuously changing.
The top industries that use this platform are: Food and Beverage, E-commerce, Beauty, Health and Wellness, Fashion, Travel and Hospitality, Arts and Crafts, Photography, Auto and even Event Planning.
Did you know that Facebook owns Instagram? This means that they have a lot of the same features and ad targeting options. Useful since its now an excellent option for us to push brand awareness and work on engagement. Just about anyone can own a Instagram account, but nowadays Instagrammers expect high-quality imagery that tells them a story and if you don't have quality photographs you should try another platform.
Some Instagram features include Instagram Live and Instagram Stories. Two of the most unique ways to show off your products and services.
PINTEREST
This platform is all about visual content, and is a great platform to be part of if your business has a photogenic product, or loves to explore great photo opportunities. Pinterest has a largely female following looking for tips, interesting images, ideas and unique product ranges.
Like Instagram, Pinterest is another interesting visual sharing platform where users save and display content when they "pin" the images they love on a digital bulletin board. It can be organized by category like recipes, food, photography, DIY projects, fashion, exercise and beauty. A strategy for businesses is that they can make 'pinnable' content so that when users click on the images it brings them to their website.
LINKEDIN
LinkedIn is designed to be more professional than other social media platforms. Its users can create profiles similar to resumes, companies can create pages that showcase their business, you can post job openings and information about company culture and you can join industry-specific groups to ask and answer questions. This helps your brand by painting you as an expert within your industry, which eventually leads people to your company's website.
LinkedIn isn't a platform for direct sales but rather for recommendations, introductions to businesses, to recruit professionals and as well as job searching. LinkedIn audience has 2x the buying power of the average audience that is found on the web.
LinkedIn has become known as the networking hub for professionals and is perfect for B2B small businesses. It's a great way to connect with other professionals as it relies less on media content and more on text-designed updates.
The most common demographic is men and women anywhere between the ages of 25-45+ and the top industries to use this platform are Finance, Employment, Science and Technology, Legal, Manufacturing, Marketing, Education, Professional Services, Health and Wellness and IT

All in all, it's about doing your research in trying to discover what your own business' goals are and what you want to achieve as well as looking at how your competitors are performing and on what platforms. Putting the effort into answering these questions can save you valuable time and money and is essentially about finding a home that will best grow your brand.
Over to you
Comment below and tell us which social media channels you will be investing more time on during 2019?
Janine Wood is a digital marketing specialist and business owner-manager of Ignite Media. Her experience spans brand development and digital marketing roles including management and strategy. Janine helps clients create memorable brands, increase their online visibility and attract, engage and convert their ideal customers. Janine is passionate about entrepreneurship and empowering others.